It's almost that time of year again. The time of year where we all become pranksters and it's actually allowed. April Fools Day can be fun with the right thought-out-plan. Here are 25 of some hilarious April Fools Day Ideas.
Plant a grass garden in their keyboard.
Install an air horn as a door wall protector.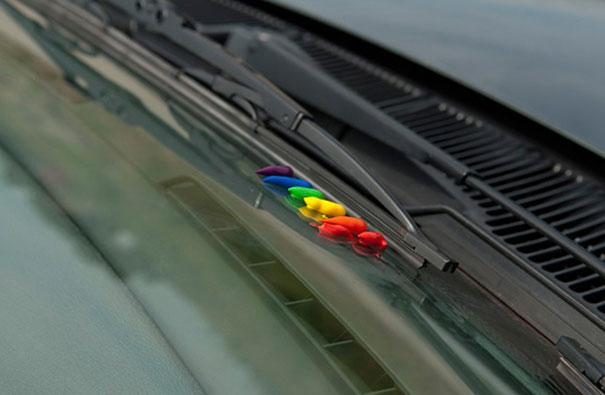 Convert their windshield wipers into a rainbow.
Give them some water.
Tighten the zip tie, throw it and run.
Upgrade their desk to a cardboard desk.
Follow them to the grocery story and setup up a connecting loop of grocery carts around their car.
Dress up as their car seat and wait for them to sit down.
Paint their soap with clear nail polish and leave it in the shower.
Cover their office with fake rats.
Add an air horn to the bottom of their seat.
I have no words for this one.
Offer them some Pringles.
Offer them some aloe vera after a good sunburn.
Cover their office with them.
Offer them some Oreos.
Offer them the paper when they get to work.
Surprise!
Surprise them with this new sticky notes paint job.
Offer them some mayonnaise-filled donuts.
Leave them a brown soggy present.
Offer them some caramel onions (but disguised as apples).
Cling wrap their car.
Offer them a drink (or a few hundred).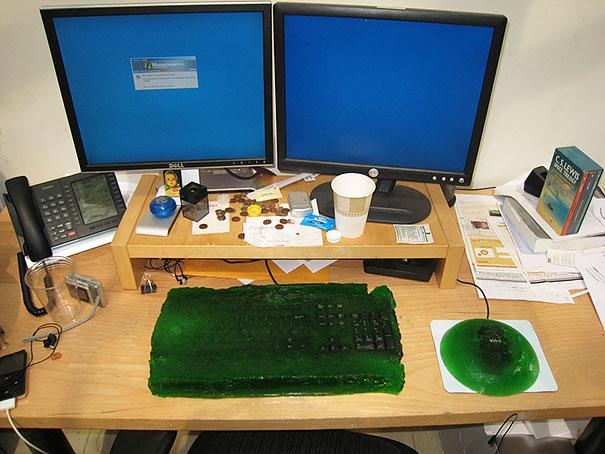 Jello-ize their items on their desk.
We hope some of these ideas gives you some ideas for April Fools Day. Source
Share these hilarious April Fools Day ideas with your friends.