I am not a fan of flying, I will be honest, it scares me. How about landing on a sand runway? Or a runway covered in ice? No thanks, but for fun I decided to put together a list of the scariest airport runways ever. I will not be flying to any of these places, at least anytime soon.
1. Ice Runway, Antarctica
Do not expect to find paved runways here but only a long stretch of ice and snow that are meticulously groomed. The Ice Runway is among three other major airstrips that channel supplies and researchers to Antarctica's McMurdo Station.
The major challenge is making sure that the ice does not burst at the weight of a cargo plane or rather the plane getting stuck in the soft snow.
Another inevitable challenge comes when the ice of the runway starts to break up and planes are forced to be redirected to t Pegasus Field or Williams Field, two airports that continue to serve the South Pole.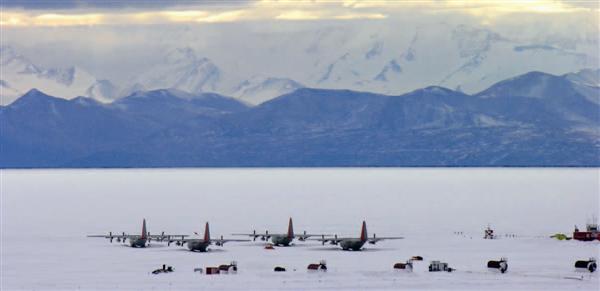 2. Congonhas Airport, Sao Paulo, Brazil
is a usual thing to find an airport in every major city, however quite unusual to find it built as close as five miles from the city center.
hat is the case in Sao Paulo, Brazil and the Congonhas Airport.However, this airport was built as early as 1936 that being the cause of its close distance from downtown also regarding that the city experienced rapid developments later.
3.Courchevel International Airport, Courchevel, France
Courchevel International Airport is 1700 feet long with a large frightening hill right at the middle of the strip.
4. Gibraltar Airport
Garcinia Cambogia
- Garcinia Cambogia Save is the leading Garcinia Cambogia distributor in the country and has helped over 100,000 people successfully lose weight.
Gibraltar is minor British territory that lies between Morocco and Spain and that is where the Gibraltar airport was constructed during the World War II.
This airport serves as a base for United Kingdom's Royal Air force though commercial flights use it on regular basis.

5. Juancho E. Yrausquin Airport, Saba, Netherlands Antilles
The Juancho E. Yrausquin Airport is only 1300 feet long runway that posses a great distress when attempting to get into this paradise-like island.
Usually, the pilots have to be extra careful while using this formidable service.
Yeah, no thanks.

6. Kansai International Airport, Osaka, Japan
Due to land scarcity in Japan, engineers sought to build Kansai international airport approximately 3 miles offshore into Osaka Bay. The construction of this airport started in 1987 and completed in 1994. Passengers using this airport, usually get to Honshu, the main island using the train, vehicles or even high speed ferries.
7. Madeira International Airport, Madeira, Portugal
Madeira international airport is built is a small island of Madeira in Portugal that is some distance away from the coast.
The original runway of this airport was only 5000 feet thus posing a great threat even to the most experienced pilots and as a result it limited imports and tourism.
8. Lukla Airport, Nepal

Basically, people begin their Mount Everest walk from Lukla Nepal, causing quite a bit of traffic especially to and from Kathmandu.This is how it works, as the plane is approaching from miles away, sirens would have informed people to take caution before it lands. The 2,000 foot airstrip is fenced off towards the end to protect planes against the edge of a mountain cliff. Amazingly, not only helicopters and Twin Otter type's planes can do well here but also uphill runway.
9.Princess Juliana International Airport, Simpson Bay, Saint Maarten
To land into the Princess Juliana International Airport of the Caribbean island, pilots must fly over a small strip of beach, clear a descent-sized fence and then pass over a road then hitting the runway.
This is a very horrifying landing that almost takes away the fun of the roaring engines in the sun.


10. Svalbard Airport, Svalbard, Norway
The Svalbard Airport is within the archipelago of the Svalbard which is a cluster of Norwegian islands that sits in the Arctic Ocean
. There are two other airports within the archipelago but are purposely used to transit miners while Svalbard Airport is for commercial purposes.
It therefore stands out as the world's northernmost airport that tourists may go.

11. Barra Airport, Scotland: This tiny airport is one of only two in the world where scheduled flights use the BEACH as a runway. Flight times are dictated by the sea as the runway disappears under water at high tide. On the plus side, it is regularly voted one of the world's most stunning airports so there is plenty of beautiful scenery to distract you from the fact that you're about to land on sand. It was made famous in the 1994 film Staggered, starring Martin Clunes, and is often used for location filming.
12. Kai Tak Airport, Hong Kong: With a perilous runway that jutted out into the sea, and an alarmingly steep descent through skyscrapers and mountains, this airport was seen as as one of the most dangerous in the world. It was the site of many an aborted landing and several crashes but was luckily closed in 1998.
Does this make you want to travel to these places or stay far away? I know for me, I will not be traveling to any of these places anytime soon. Just the thought of them makes me shiver a bit in fear.
If you enjoyed this story, be sure to share it with your friends below.
TT