The artist becomes the artwork in this new piece by Eliza Bennett called "A Woman's Work Is Never Done." Bennett uses her own flesh as her canvas stitching beneath the top layer of her skin with vibrantly colorful thread making it look like a callused hardened working hand.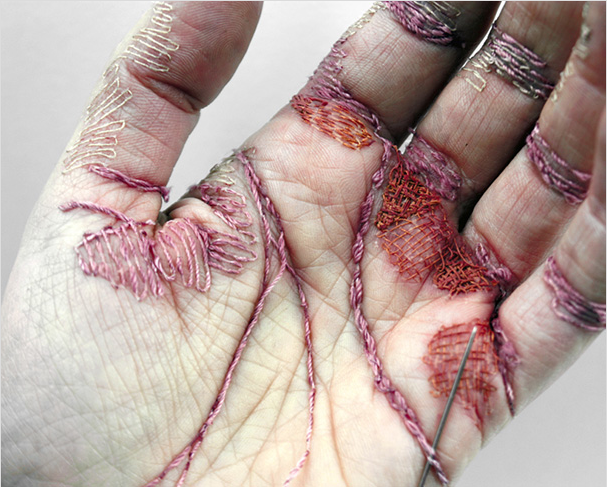 With this series Bennett challenges the pre-conceived notion that "women's work' is light and easy." According to Bennett, her project aims to address "the effects of hard work arising from employment in low paid ancillary jobs such as cleaning, caring, and catering, all traditionally considered to be 'women's work.'"
Her work seems to fall under the same category of gender roles and the issues that have been hindering progress and equality for years.
It looks painful and difficult to remove. Take a look at more of Bennett's work by clicking the source below.
Share This Crazy Artwork With Your Friends And Family
TT