This is exactly why you should never upset your future mother-in-law. She might write your wedding invitation.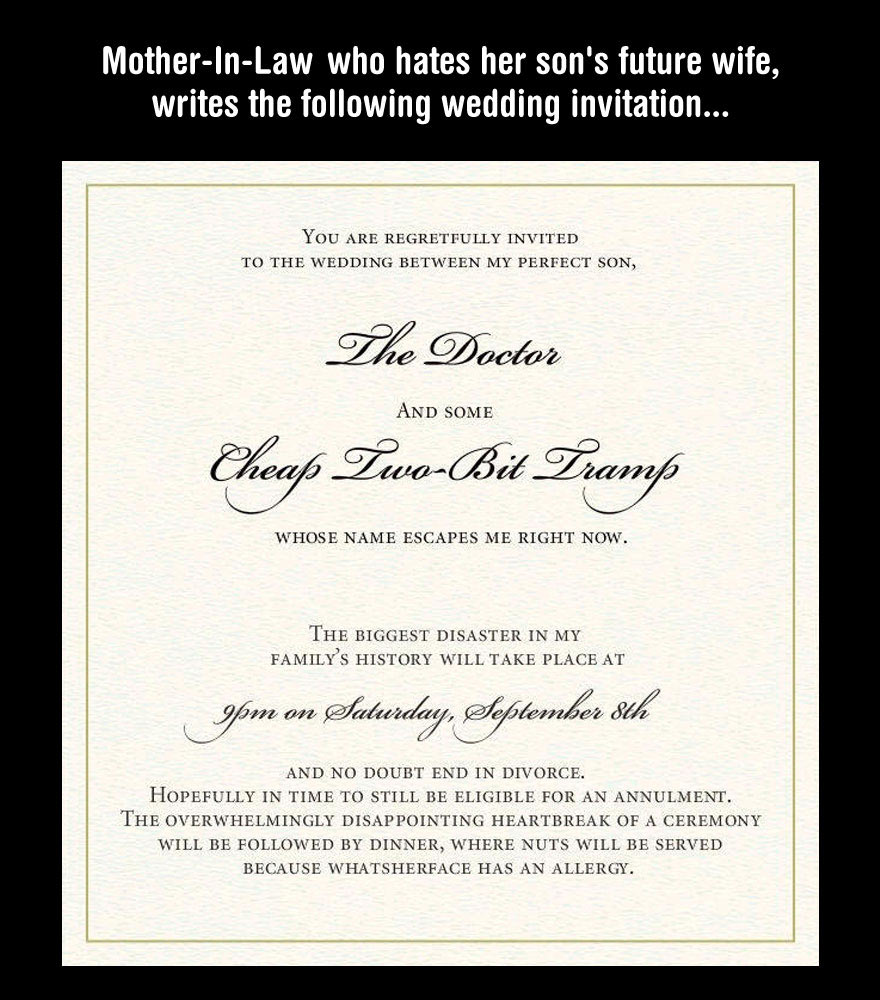 Garcinia Cambogia
- Garcinia Cambogia Save is the leading Garcinia Cambogia distributor in the country and has helped over 100,000 people successfully lose weight.
Moral of the story. If your mother-in-law doesn't like you, try to not have them involved with planning your wedding.
Share this hilarious wedding invitation with your friends.
TT