Imagine stepping outside your doorstep to see this! Well one family in finland did and these are the spectacular images they were able to capture.
These are called sun halos and they are truly divine. By the way, none of these photos have been photoshopped or edited in any way.
Breathtaking aren't they?
In a tiny village in Finalnd, Pauli Hänninen and his family were called by a friend to go outside and look up. What they saw was absolutely mind blowing.

These are known as sun halos,they are produced when light hits ice crystals in cirrostratus clouds at the right angle.

The ice crystals act as mirrors and prisms refracting light in different directions creating this angelic effect.
Garcinia Cambogia
- Garcinia Cambogia Save is the leading Garcinia Cambogia distributor in the country and has helped over 100,000 people successfully lose weight.

The hexagon crystals have a symmetrical property: This means that no matter how they are oriented in the sky, they always refract light under an angle of roughly 22° creating this rare sight.


"It was cold and very foggy, the temperature was around -10 degrees Celsius," according to Pauli Hänninen. "When the clouds began to break, there were rainbow colours in the sky and a halo spanning 360 degrees! It was worth taking a picture or two."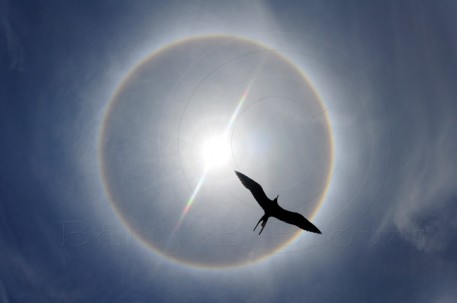 Share This Rare Phenomenon With Your Family And Friends
TT