Robbyn and Josh Blick were 20 weeks into their pregnancy, when they received terrible news. Their unborn son had Trisomy 18, also called Edwards Syndrome. The chromosomal condition would could result in their newborn dying very early. Even though this was some of the worst news they would ever receive, they were excited for him to be born so they could at least spend a few days with him. They documented their journey through Zion's short life and decided to share it.
Due to the condition, many babies that have Trisomy 18 die either before birth or within the first month.
Robbyn and Josh were blessed enough to meet their baby boy.
They named him Zion Isaiah Blick.
Zion was one of four brothers, but they were amazed at how small he was when hew as born.

Garcinia Cambogia
- Garcinia Cambogia Save is the leading Garcinia Cambogia distributor in the country and has helped over 100,000 people successfully lose weight.
Even though they knew Zion wouldn't be around for long, they wanted to make every moment count giving him the best life possible while they could.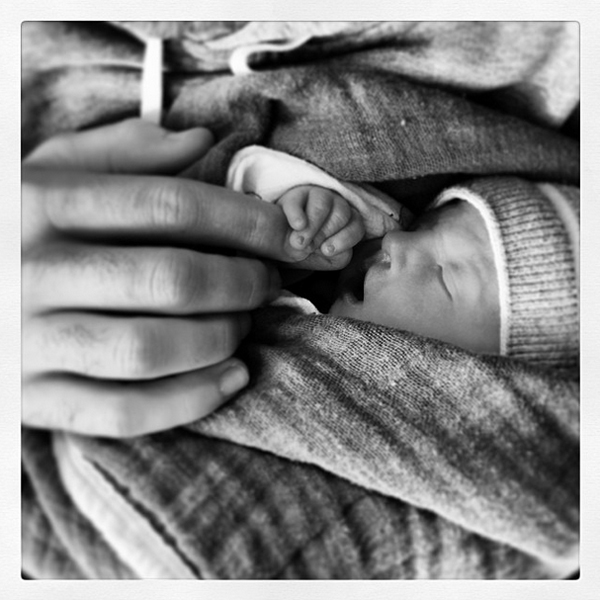 Although things did not look good for Zion, they refused to give up hope.
They also treasured every single moment with their precious baby for the 10 days that he was on this earth.
Zion even made it home to spend some quality time with his family.
Doctors said he was "not compatible with life" and thought he would die in the womb, during labor, within the first day… but he survived.
Just 10 days after being born, Zion passed away. They decorated his tiny coffin with their handprints.

On January 21, 2014, Zion took his last breath, surrounded by his loving family. Robbyn said Zion was "peaceful and perfect." Robbyn and Josh told their sons that Zion was with Jesus now, comforting them. Robbyn and Josh held Zion for hours, until they had to say goodbye. Watch the video below for a video tribute to Zion Isaiah Blick:
 Even though Zion was only on this earth for 10 days,
he showed his parents, family, and doctors what true strength was
. Again and again, Zion beat the odds. They said, "You listened when you heard your daddy's voice, and you turned your eyes his way. I kissed your face a million times, and I wish I could give you a million more. My sweet precious Zion, you are my gift, Every breath you took was a moment to inhale the perfection of God's beauty. Every beat of your heart was a measure of love."
Share This Story About Edwards Syndrome And Baby Zion With Your Friends!