The police department in West Midlands received requests from the Crown Protection Service (CPS) hoping to get an account of altercation from Officer PC Peach. The only problem… Office Peach is a K9 officer. After both sides getting frustrated, the department decided to give back the following statement: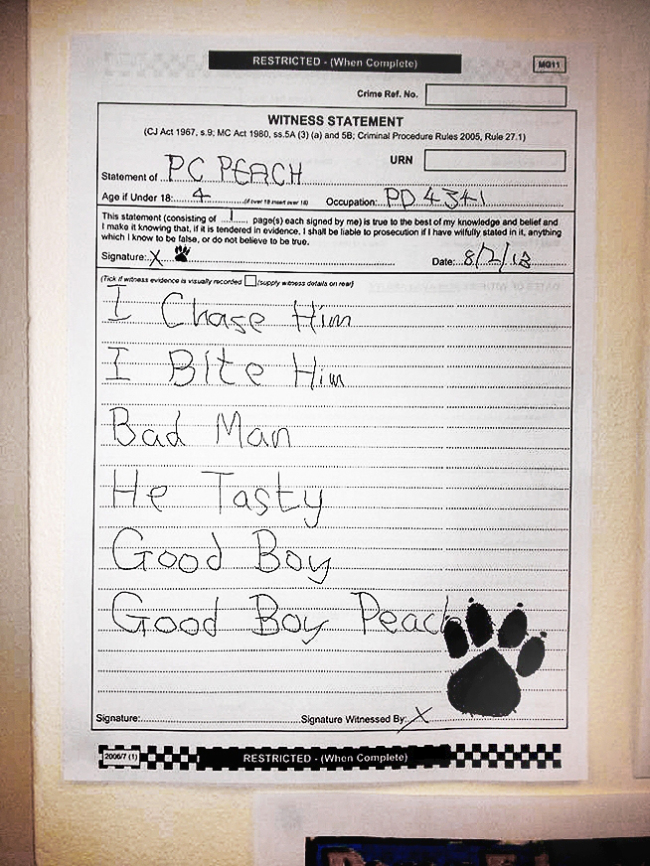 Garcinia Cambogia
- Garcinia Cambogia Save is the leading Garcinia Cambogia distributor in the country and has helped over 100,000 people successfully lose weight.
The statement was brief saying, "'I chase him. I bite him. Bad man. He tasty. Good boy. Good boy Peach." It even included the dog's signature at the bottom.
The department said they finally sent the humorous statement from the dog because they were getting frustrated. They continued telling the law service that Peach was a dog, but weren't listened to.
SOURCE: Metro.co.uk
Share Office Peach's hilarious statement with others by clicking below.
TT