Over 100 feet beneath the Louisville Zoo there once was a 100 acre limestone mine. Nearly two decades had passed since the quarry had closed it's doors when and idea was hatched to re-purpose this mega-cavern into the worlds largest upcycled mine. With 17 miles of corridors, there was plenty of room for the creativity to flow into what we have today: The Louisville Mega Cavern.
4 million square feet of space makes for a vast understatement when I say – THIS PLACE IS HUGE!!!
So what did they decide to do with all this underground space? Let's think outside the box here… What would you do with a giant underground cavern? Would you build The world's largest indoor bike park? How about The world's only fully underground zipline course? Is an underground aerial ropes challenge course more your speed? Would you just build a fancy events center capable of accommodating 350 of your closest friends? Maybe a historic tram tour showing off your mega cavern? Here's an idea. How about doing all of the above and turning it into a drive through Holiday Light Show?
That is exactly what the Louisville Mega Cavern has done. It's like someone won the lottery and made an underground play place that I would never be able to leave.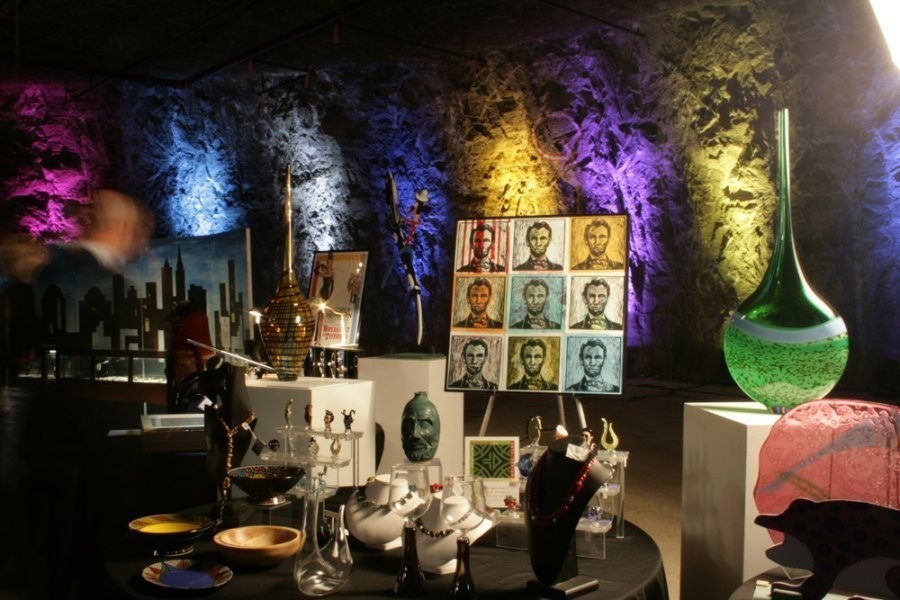 Click on the links below for more info, photos and video of the areas that have your interest, or click next to follow the story and get all the details.
[button-red url="/mega-cavern/2/" ]NEXT PAGE>>[/button-red]
Share with your friends and comment below!
Let us know your thoughts in the comments below.